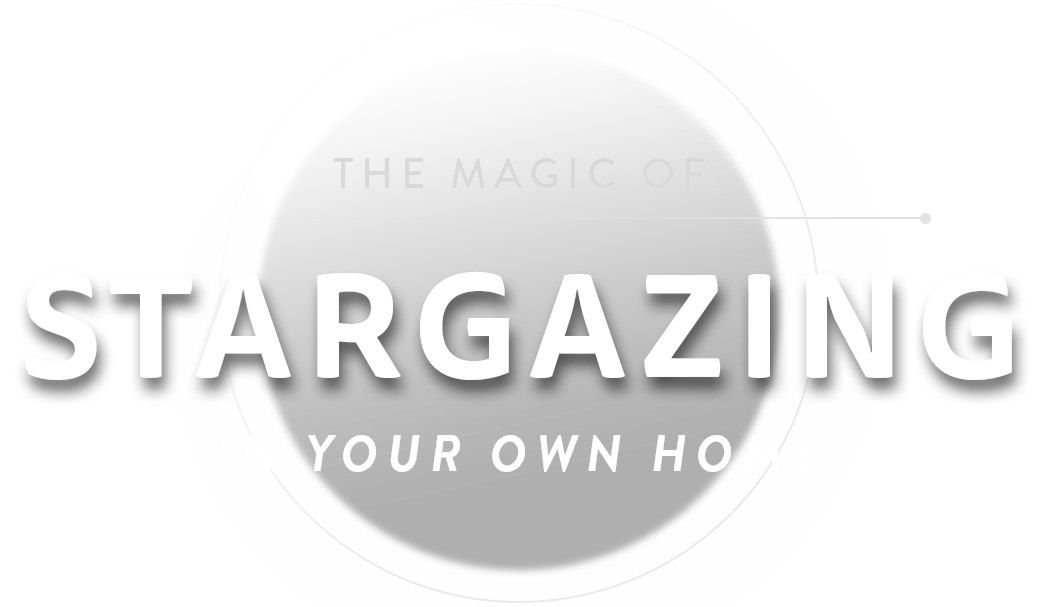 WHAT'S IT ALL ABOUT?
The Concept
Starscapes started over 30 years ago and the concept was to bring the nighttime sky back again. With all the city lights being so bright, seeing the starry night sky is almost impossible. Our founder, Joe Petrashek, had the revelation to paint the Constellations, the Milky Way, shooting stars, and over 10,000 additional stars in bedrooms so everyone could experience the night sky in their own homes.
Heaven by Design
Heaven by Design is an Art Therapy company started by Lisa McIntyre out of the desire to display the Glory of God and the vastness of our universe as the unfiltered beauty and health benefit it was always meant to be!
At first, it was originally just a gift for Lisa's children, but they loved it so much she and her family felt it was something everyone should experience and enjoy! The 3-D mural of the nighttime sky is painted directly onto the ceiling (and/or walls) but is virtually INVISIBLE during the day. Only at night when the lights are turned out does the piece come alive and literally make your ceiling look as if it has DISAPPEARED! This piece can be made to shine for 15 minutes and then slowly fade OR to shine bright all night. And the paint will last for at least 20 years!
Lisa's family is from the St. Louis area in Illinois and her husband Tony was born and raised in Orange County Texas where his family has lived for generations. Currently, they reside in the home Tony built himself when he was 22 years old on his family's homestead in Vidor, Texas, but they travel frequently back and forth to Illinois to visit family and share their art with friends and family there as well. We usually notify everyone when we travel, otherwise, feel free to ask when we would be available in your area, we'd love to come and show you a free demonstration of our art. The best part about our business is that it goes where ever we go!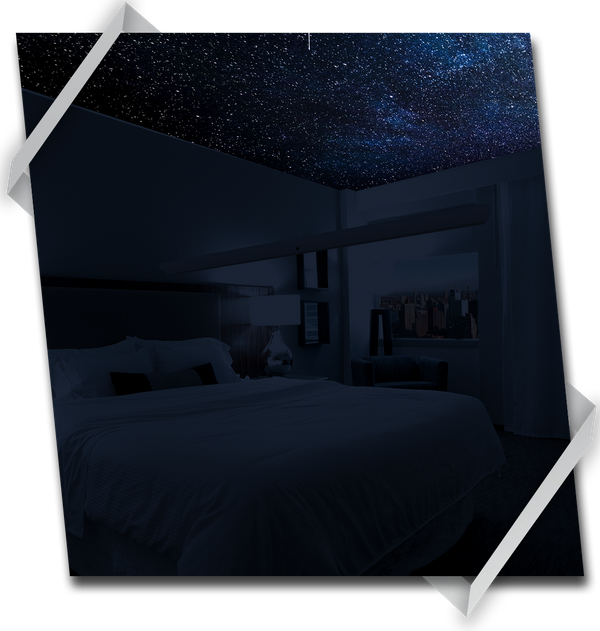 REDISCOVER THE MAGIC OF STARGAZING IN YOUR OWN HOME
Relax and fall asleep faster
Children are no longer afraid of the dark
Your worries of the day just melt away
Inspirational and romantic
Any room that can be darkened will show the brilliance of a stunning starry night with thousands of stars, shooting stars, the Milky Way galaxy, and constellations in their astronomically correct places! There are also other theme options available such as Lost in Space Experience and even the night sky as it looked on a specific day in history such as the birth of a child or a special memory or anniversary!
Our Mission Statement
To display God's glory (Psalms 19:1 The Heavens declare the glory of God)
To offer people a personal HAVEN for peaceful meditation, profound relaxation, and tranquility that can be a LIFE CHANGING health benefit (especially for anyone who has endured severe trauma, loss, or a life-changing illness of their own or of a family member)
To inspire in people the vast and infinite possibilities of space travel and exploration.
Any room of your home or business including bedrooms, bathrooms, hallways, home theaters, family rooms as well as hotel/motel rooms, bed and breakfasts, resorts, spas, schools, theaters, the imagination is really the only limit! Imagine the increase of VALUE to your property! Prayer and Meditation Rooms Bedrooms Hotels
CONTACT S.A.I LISA MCINTYRE FOR A FREE IN-HOME DEMO